Virtual Private Servers
$6.99* *Start from $6.99 per month
Enterprise Hardware
Dedicated IP address
SSD Storage
Premium Traffic
Anti Virus Protection
Dedicated Servers
$64.99* *Start from $64.99 per month
Enterprise Hardware
Unmetered Bandwidth
Industry Leading SLA
5 usable IPV4 Address
Anti Hack Security
Cloud Hosting
$4.99* *Start from $4.99 per month
Redundant Architecture
Unmetered Disk Space
Unmetered Bandwidth
Unlimited Hosted Domains
Site Backup and Restore
Web Hosting
$1.99* *Start from $1.99 per month
Unmetered Disk Space
Unmetered Bandwidth
Unlimited Hosted Domains
Unlimited Email Accounts
Unlimited Email Storage
What's Included in our Hosting Packages
We will provide you with a hassle service we take words look the believable
10 GBit Network
Multiple 10 gigabit connections maximize uptime and ensure stable network connectivity. Our use of premium quality tier-1 global networks ensures the highest level of speed and performance to any destination around the globe.
Reliable Hardware
Our Dedicated Server and Virtual Server offering includes powerful Dell and SuperMicro servers providing rock solid performance and stability allowing you to focus on your business. Leave the network and server performance management to us.
24/7 Support
We're dedicated and waiting for your questions to help you choose the suitable package for you and handle any questions or problems that arise.
99.9% Uptime
Anytime the availability of your website is our top priority. We stand by that fact with our uptime network. We aim that your Shared Web Hosting, Cloud Hosting, VPS and Dedicated Servers shall be online 99.9% of the service commencement date.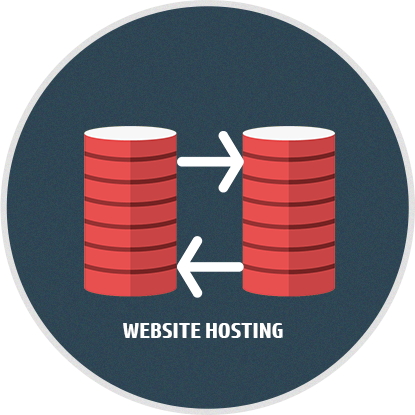 Start Your Website With Hosting Mzd Today!
Hosting Mzd gives you a vast array of tools to take your business online today.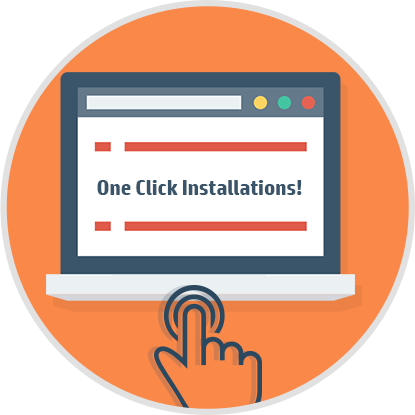 One Click Installations!
With our QuickInstall tool, available on most of our Web Hosting plan, you can create virtually any type of website, blog, forum, CMS, wiki, photo gallery, E-commerce store, and so much more! Since Hosting Mzd runs on Linux, Apache, MySQL, and PHP, thousands of existing applications and software are compatible. All the web apps below are included with most of our hosting packages. Free installation with a single click made possible with Softaculous. Softaculous also allows you to make backups of your websites and web apps and makes sure all your apps are up-to-date. You won't be caught by nasty surprises and bugs.
Hosting Mzd is the largest web hosting provider, providing Web Hosting and Domain Names around the globe. Hosting Mzd is providing scalable solutions for customers of all sizes and services. Our services allows anyone to host new and existing Domains with us. As an ICANN-accredited registrar Hosting Mzd is able to offer competitive prices for the most popular global TLDs. Our staff has over 15 years of experience in the IT field. Hosting Mzd has quickly become a global leader in online web hosting having thousands of customers around the world. We're located in Dammam, KSA. Hosting Mzd was founded in 2016.
Don't just take our word for it, read some of the feedback received from our clients.
I been a customer since last year. I would just like to say how much I appreciate Hosting Mzd Shared Web Hosting services. Your hosting packages are fantastic, with great prices and payment plans. I have never experienced such great support as I have with your support team.
- Donovan Sanders
I have been very satisfied with Hosting Mzd so far. They respond quickly to concerns, and provide a top notch bargain price hosting. They were always quick to respond (usually within 20-30 minutes) with the solutions to my issues. They are co-operative and very friendly. Great control panel interface having many options. The site loads fast and the service is really professional.
- Kath David
I have done live chat multiple times in the past few days, and have been so pleased with the service. Website management is a bit more than I imagined, but what I love about Hosting Mzd is that someone is always ready there to help me.
- Samuel Joseph
Hosting Mzd helped me with a few of my questions and was able to help me through the checkout process. I was very happy with the service they've provided me and I look forward to beginning my first site with the assistance of Hosting Mzd. A big reason I chose your company was for the great customer service I had heard of. The first impression definitely lived up to what I had read in reviews.
- Megan D Simmers